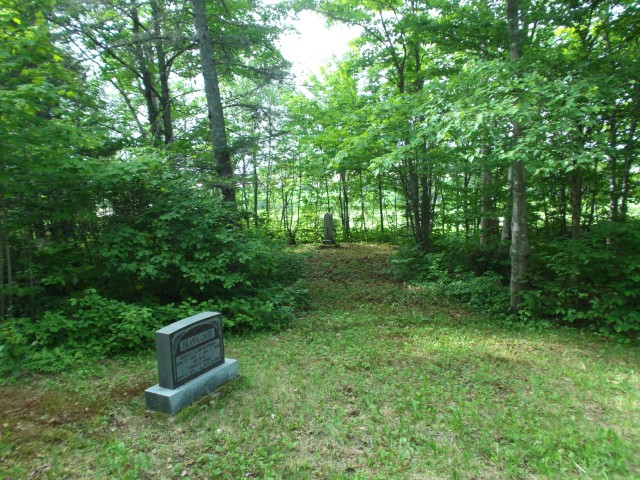 Click for cemetery LOCATION & DIRECTIONS
There are about 8 identified monuments reclaimed from the woods, The Story of Knowlesville (1985 by Judson. M. Corey) (p.235f.) lists interments compiled by Myrtle Hemphill from newspapers and Archives of New Brunswick records, as well as memorials.
– Click on "Click Here" buttons to view the individual page for the particular person. On the Individual's page you may click on Media tab for possible photographs or birth, marriage and death records, cemetery monuments, or other images. Click on the Notes tab for possible obituaries or other information, and click on Ancestors or Descendants tabs for more family, if available.
– Monument and cemetery photographs courtesy of Carrie Gascoigne.
[wpdatatable id=12]