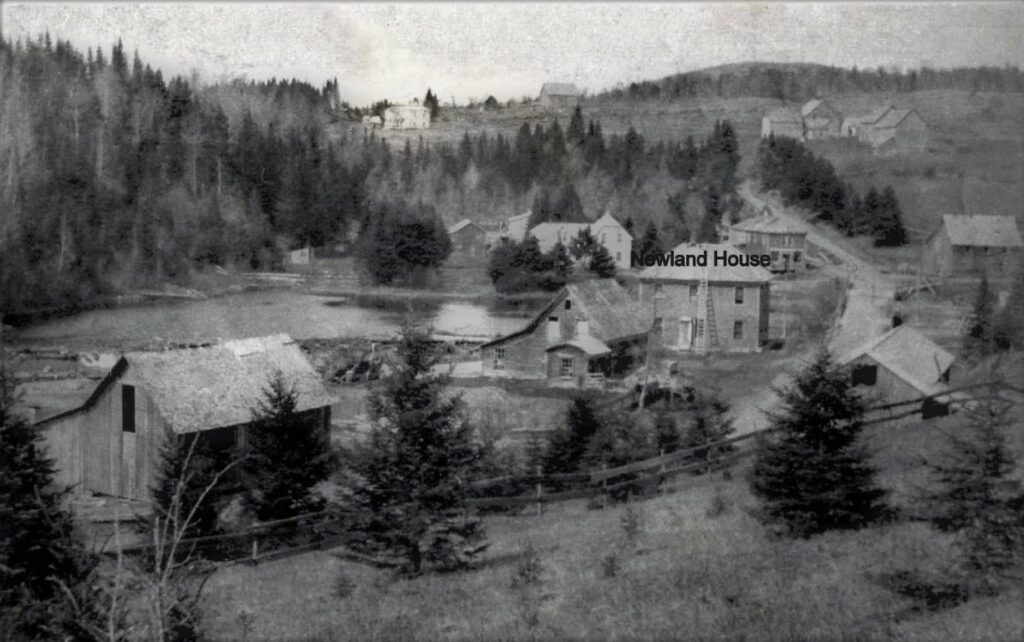 The settlement at Esdraelon, 5.6 km south of Glassville, was first named Farley's Mills, after Joseph N. Farley. In 1871 Farley's Mills had a population of 50. It was renamed Esdraelon in 1876, apparently a reference to the Plain of Esdraelon, which is located at the foot of Mount Hermon in the Holy Land. In 1898 Esdraelon had 1 post office, 1 sawmill and a population of 50. The community had its own post office until 1915.
View the Esdraelon Photo Gallery HERE
[The following seven paragraphs are extracted from "A History of the Glassville Settlement", published by Henley Publishing Ltd., Second Edition, 1998, pp. 43-44]
The heart of Esdraelon is at a place where three streams meet, emerging from rather deep valleys, then exiting through an extension of the valleys. From the beginning, it was a service centre to the surrounding farms and lumbermen of both Glassville and Knowlesville. As in other cases, the settlers owned a farm property, but their main activity was a service one.
Early on, in the late 1850's, the Farleys were there with a lumber mill, so important to the early development of the community, and which was reputed to have operated night and day for long periods. The Gillmors followed, taking over the lumber mill and adding a very important grist mill, in 1883, with a carding mill included for a time. The mill was later purchased by William Mcintosh, about 1914, and operated by Daniel Shaw until 1935, when Edward Speakman continued operating it for Mrs. Mary Mcintosh. It was later owned and rebuilt by Raymond Dickinson.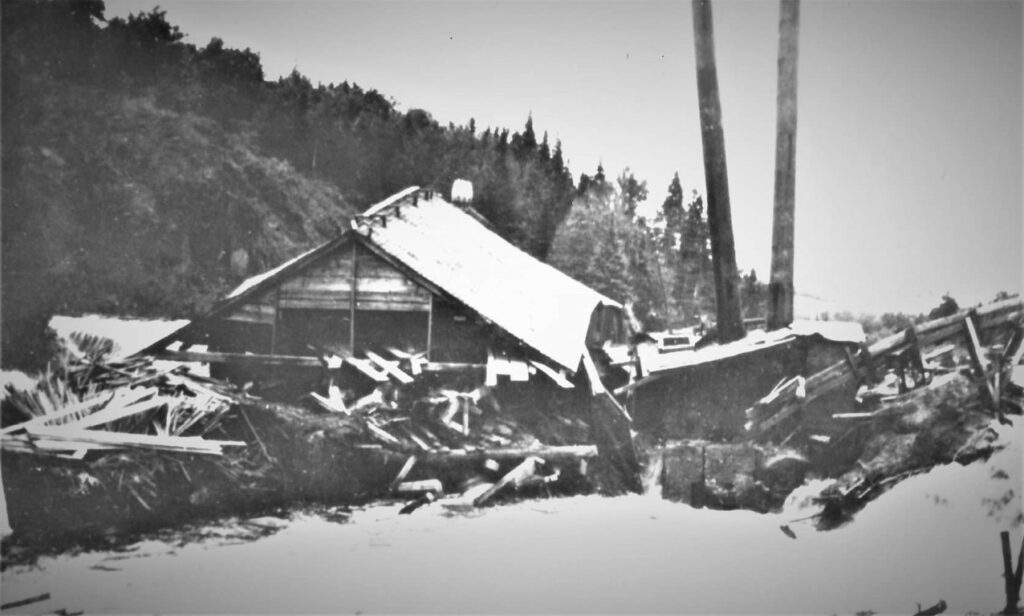 The sawmill business, after being destroyed by fire and rebuilt, was taken over by Henry Smith and operated until a disastrous flood in 1922 dam aged the dam and mill. It saw intermittent operation, owners and location for a number of years, but did not again reach the peak operations of the Gillmor days.
Jethro Milberry built a woodworking factory on the Beaver Brook about 1906. All kinds of woodworking was done here, including flooring and window making. He operated this mill until it was sold to Hartley Carle in 1922 who added a shingle mill. The factory was acquired by Clifford Dickinson in 1939, and he operated the shingle mill until the mid-1940's.
Wellington Hannington operated a blacksmith shop, and continued woodworking and general blacksmith work for many years.
Various stores were operated, again beginning with the Farleys, followed by Alexander Grant, Jack Milberry, Mrs Sandy Gillmor, Jim Bell, Fred Scott, Arnand and finally Raymond Dickinson.
This southern part of the Glassville Settlement provided, for close to one-hundred years, an important industrial service to the community. It provided employment and economic support to families including the Shaws, Milberrys, Lindsays, Scotts, Grants and others. Stories about a number of these families have been included in the Entrepreneur section; some in the previous general section, and some through marriage or business connection, are referred to in
the stories of the business in which they were involved.
************************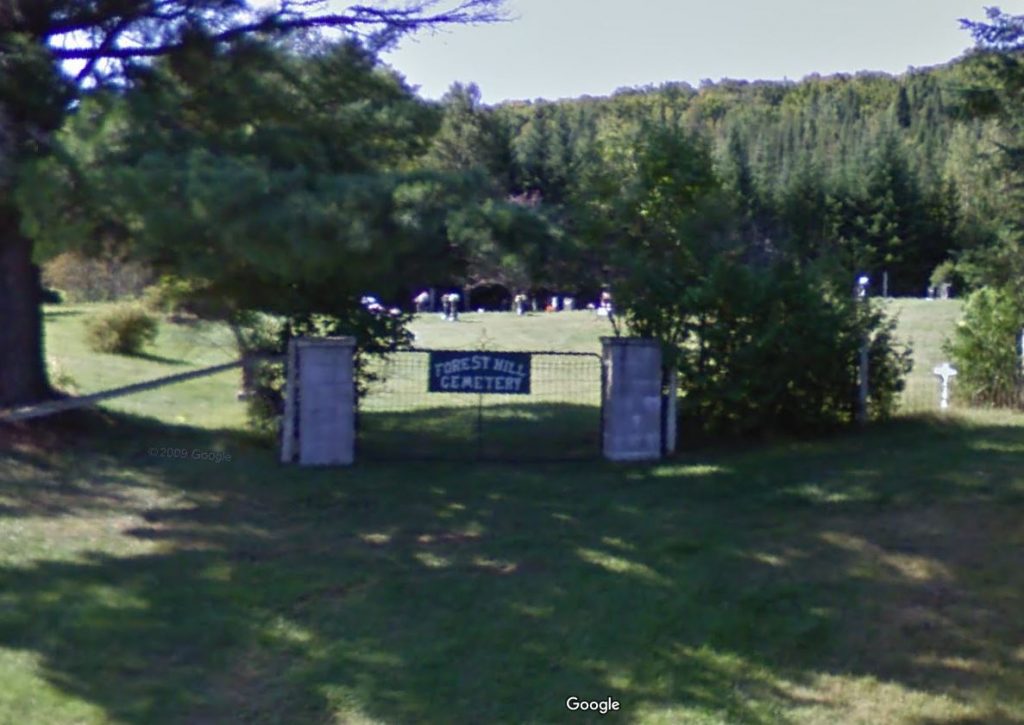 Esdraelon's Forest Hill Cemetery, is located on Gilmore Road, just east of the intersection of Gilmore Road and Hwy 580 (Latitude 46.4345400, Longitude -67.4139200). A listing of interments with links to individual genealogies, together with available monument photographs, birth, death and marriage records, family and place photographs, and available family genealogies is available HERE.