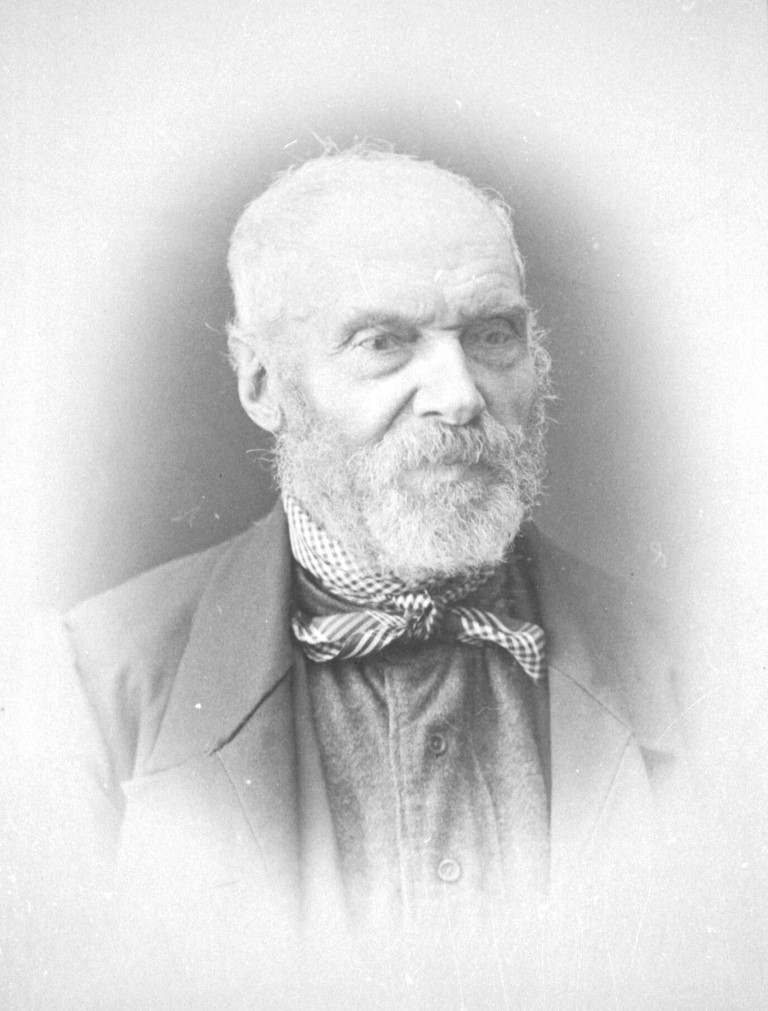 Few of the Glassville settlers had any military training or experience, however Richard Port was the exception. He served in the British Army for thirty years, retiring on pension in 1861. He came to Glassville with the first settlers, bringing four children by his first wife, his second wife, and son. Five more children were born after the family settled in New Brunswick.
Richard Port was born on March 10, 1814 in Burton upon Trent, Staffordshire, England, and was christened on 29 May 1814. He entered the British Army in 1831, at age seventeen. He must have been a promising youth, since he was posted to the Brigade of Guards, the elite, then as now, of the British Army. He was to serve for twenty-two years with the Coldstream Guards. During this period he worked his way up through the ranks to be Sergeant-Major, the pinnacle for a non-commissioned officer. He may have been in Canada with his regiment, during the Rebellions in Lower and Upper Canada, in 1837.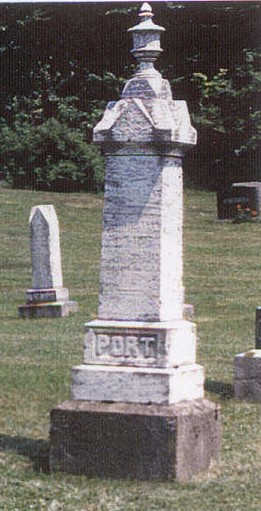 Richard married Ann Wishart on February 9, 1844 in Burton upon Trent. Ann was born on January 10, 1825. By then, he was a senior non-commissioned officer. Six children were born of this marriage, four of whom survived infancy. Ann died eleven years later in 1855 in Hillingdon, Middlesex (now incorporated into greater London). Richard married Ellen Dexter on September 10, 1856 in St. Mary, Staines, Surrey, England. Ellen, born July 2, 1832 was 24. By this time, Richard Port was attached to the military establishment at the Tower of London. The Tower has been an Army establishment for centuries. Army units are still stationed there; to guard the Crown Jewels, conduct guided tours, feed the ravens and train units for duty at home and abroad. Richard was given a military discharge from the Guards in 1853 and joined the Royal Elthorne Militia as Adjutant and Paymaster, retiring with a military pension in 1861, He was forty-seven years of age and had a family of three sons and two daughters.
In July 1861, Richard and his family travelled to Boston, and the family arrived in New Brunswick in 1862 or so. He settled in Woodstock, where he remained for two years. The family moved to the new Glassville settlement in 1864 and settled on Lot 42, where seven more children were born, five of whom survived to adulthood. Richard and Ellen Port lived out their lives in the new settlement, a span of nearly forty years for each of them. Ellen Port's brother, Alfred Dexter, came to Glassville and was granted a lot not far north of the Port homestead.
Ellen Dexter Port died at Glassville August 25, 1900 at the age of 67, and Richard died two years later on November 4, 1902 at the age of 88. Richard and Ellen are interred in Glassville United Church Cemetery. CLICK HERE to view Richard Port's descendants.